-
Shadow Day
A "Shadow Day" provides an applicant the opportunity to visit the school and attend class with their contemporarie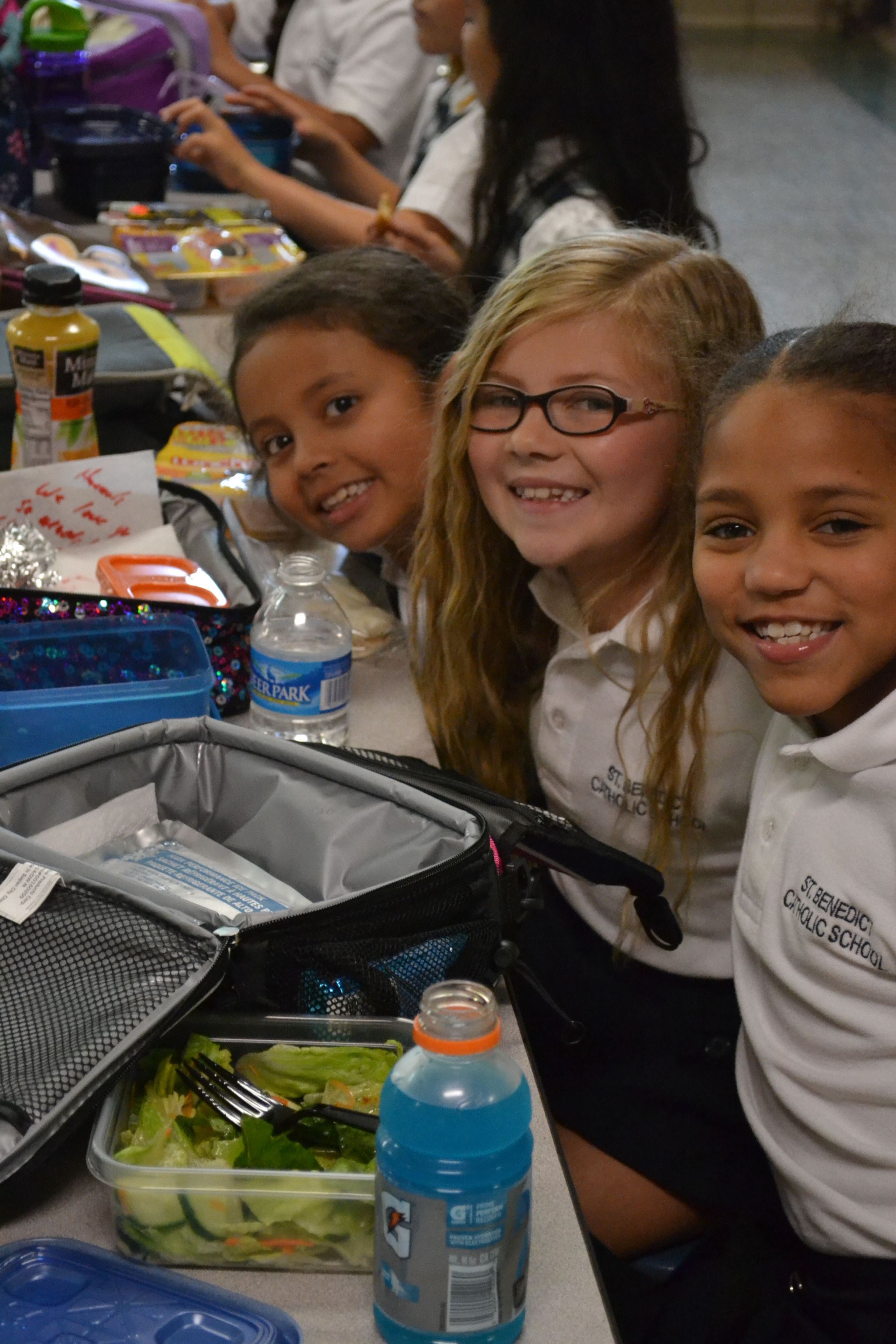 s.
We have prepared the information below to help explain and prepare you for the visit.

Please arrive at 8:30am. The Director of Admissions will meet you at the front reception area.

Applicants for 1st - 6th (currently in Kindergarden - 5th) should bring a morning snack as well as lunch. Applicants for 7th-8th (currently in 6th-7th) should bring lunch and may wish to bring a notebook and pen/pencil.

Applicants should dress appropriately for school and are asked to not wear jeans, tank tops or open toed shoes.
Applicants (other than those currently in Kindergarten) will spend the first hour taking a standardized assessment. Saint Benedict utilizes the QUIC, to assess Math and Communicative Arts levels. More information on the assessement is available at www.ststesting.com/quic.html.
The Director of Admissions will escort the applicant to their current grade classroom to spend the rest of their visit.
Parents should return to school at 2:15pm to meet briefly with the Director of Admissions before retrieving their child from the classroom.